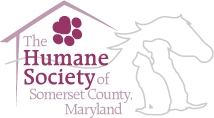 Annual News Letter
We thank all of you for your generosity to the Humane Society during the past year. Your donations were extremely helpful to us in many ways. First, it came to us during a National Pandemic giving us a financial boost that is helping us survive these trying times. Most importantly, it's helped us through a busy year when our normal fundraising activities could not be conducted. The Pandemic has caused people to move, abandon their pets, and call on us for their animal's medical care. Below you will find our activity report for the last 12 months. Please know that your generous donations made these lifesaving actions possible. Fundraising in a very poor county is difficult and even worse during a national pandemic. We solicit grant funding where available for food, medical care and spay neuter. On a good note, our 10 year-long Spay neuter program has reduced the homeless cat population significantly with your help over the past 10 years.
Our all-volunteer organization is helping our county with its overpopulation of cats, by providing free and low cost spay neuter and vaccinations. We rescue injured cats and dogs and find homes for abandoned animals, help with emergency medical care for low income families and relocate unadoptable and nuisance cats to our cat sanctuary. We operate a network of foster families for both nursing mothers and kittens. We operate a small No kill rescue and a small clinic for sick animals. We also manage a cat sanctuary for homeless cats. Many of the animals who find their way to us have been abandoned and let down by humans multiple times. Our goal and mission is to save them by caring for them and finding good loving homes.
Once again we ask you for help. Your donation will significantly help our life saving efforts and further reduce the homeless cat population and insure that our society may continue our important lifesaving work.
From the bottom of our hearts, thank you for your trust, your generosity and the heartfelt love you have given to our society and the poor residents of Somerset County
Here is what you made possible, saving hundreds of lives:
Humane society of Somerset County Activity Report 2020
Total Intake of Cats this year: 887
Cats Spayed and Neutered: 502
Cats Relinquished & rescued: 385
Adoptions Completed: 327
Responded to over 600 Hotline Calls for help
Very Respectively,
The Humane Society Members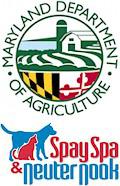 Spay and Neuter Grant for 600 Cats
The Humane Society of Somerset County, Inc. has received a grant from the Maryland Department of Agriculture (MDA) to cover the cost of spay and neuter for 600 cats for low-income households in Somerset County. To accomplish this important work, we have partnered with Spay Spa Neuter Nook, a high-quality Sterilization clinic in Davidson, Maryland.
The grant money covers the cost of the surgery and a rabies vaccination as required by law. Other services performed at the time of surgery include a brief exam, treatment for fleas, distemper vaccination, and medication if the cat should happen to need it.
If you meet the requirements please call 410-651-2424 and leave a message. We will return your call and we will schedule your cats for treatment. We try to schedule clinics twice monthly. Please take advantage of this opportunity to make your pet healthy and reduce the overpopulation of cats in Somerset County.
Other Ways You Can Help
There are many ways to support the Humane Society. Here are some things you can do to help:

Become a Member
Your membership supports our efforts

Wish List
Donations of supplies and equipment are always needed.

Adopt a Pet
The HSSC socializes animals and provides complete vet care.

Foster Care
We rely on foster care to socialize our cats and dogs before introducing them into new homes.