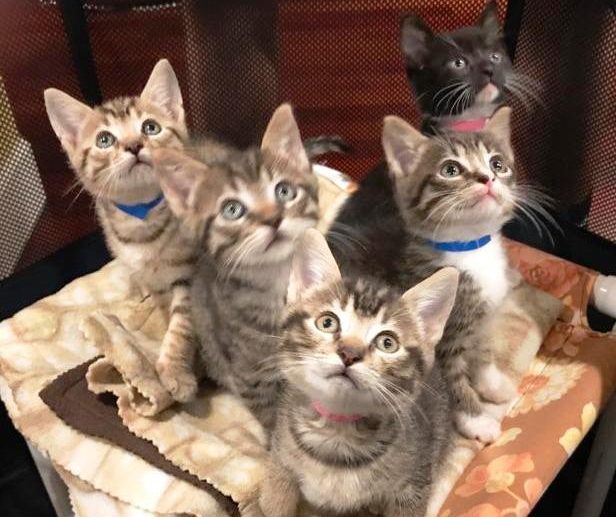 The Humane Society socializes animals through foster care. We place adoptable cats and dogs into temporary homes until we can find permanent homes for them.
Fostering increases the likelihood that an animal will be adopted. Animals in temporary homes get the attention they need and become accustomed to being around people.
The Humane Society is looking for foster care providers
Providing foster care is hard, satisfying work. The care required by a feral kitten or stray dog is greater than that required by a pet. It must learn to trust and coexist with humans.
Fostered animals get complete vet care, provided by the Humane Society, including spaying or neutering, so that they are happy, healthy and ready to be part of new households.
Fostering can be challenging yet the truly hard part is giving the little devils up! Fortunately there are always more animals in need of foster care. As one "graduates" another is ready to take its place.
If you can open your home to an animal in need, please consider becoming a foster care provider. Foster care can turn an abandoned animal into a family's pet.
Fill out an application or call (410) 651-2424 today.

It's Kitten Season!
The number of kittens who need foster homes increases in the spring and summer. The Humane Society is looking for a few good volunteers.

How About You?
It takes a special type of volunteer to foster animals.
If you have what it takes, submit an application or call
(410) 651-2424.